I have a Reichert 7CR tonometer:
It helps me in these ways: 
Find IOP spikes
Find activities that raise / lower IOP
Evaluate new drugs and procedures
Reduce anxiety over "is my IOP high"?
And more
I can plot my IOP results for each day.
Plot from yesterday below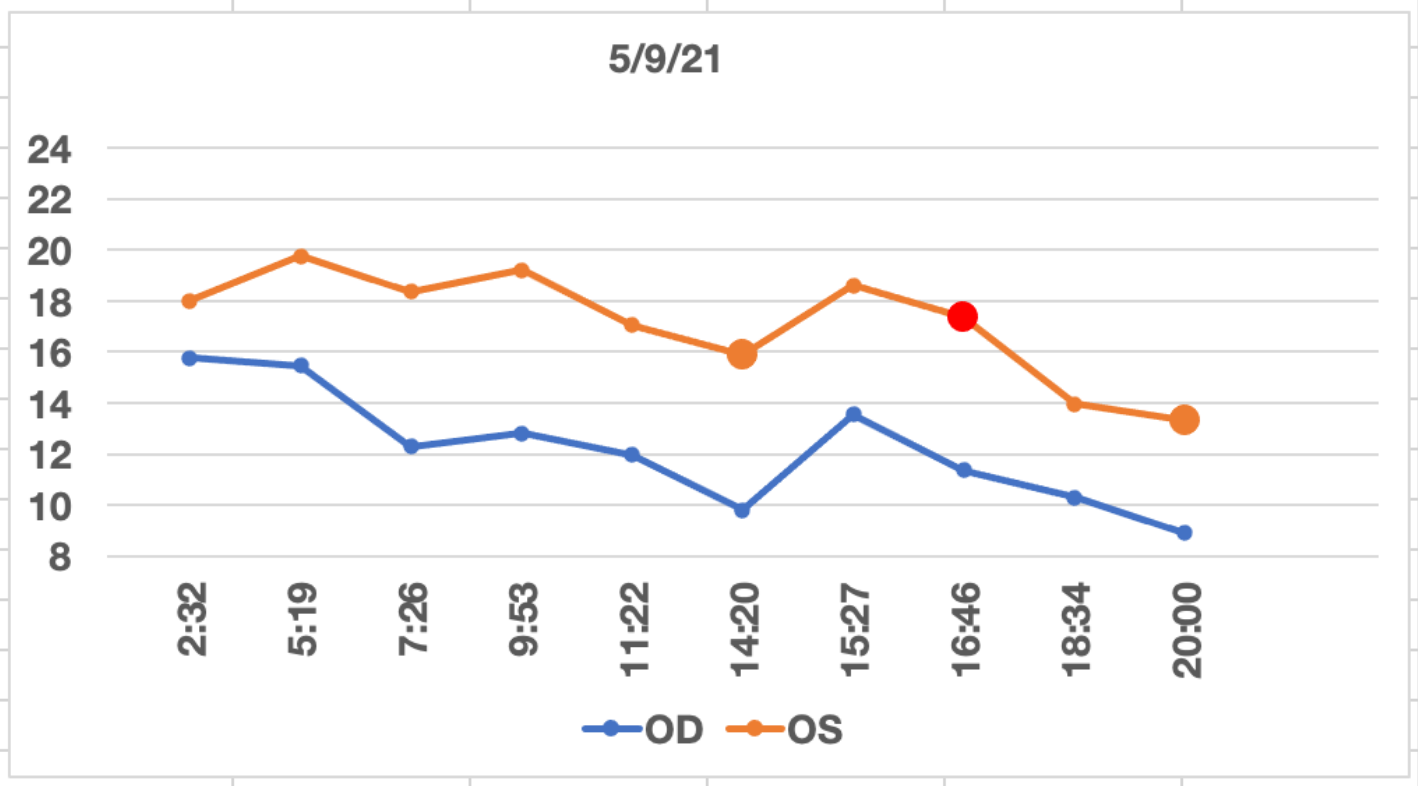 How do I decide if it was a good day or a bad day?
By the fraction within the target range?

By the daily range?

All of the above?  

Or ???
Thank you